Thousands of Kiwis have installed Solatube skylights in their home. Here's why
The Solatube system is one of the world's most popular ways to get more light into your home. Whether you have small rooms that are in desperate need of natural light, or you want to brighten up large open plan living areas, there is a Solatube for you. Read the 'tech' behind a Solatube skylight.
Raybender 3000 Technology
Only accepts the right type of sunlight
The dome on top of the Solatube is not just for show. You will notice bands running around the Solatube dome. These have two jobs and are actually small prisms that have been designed to capture more light and direct it into your home, and reject harsher midday sun. This is how the Solatube consistently delivers natural light.
INFRAREDuction Technology
The coolest technology
Solatube's industry-leading daylighting technology delivers an unparalleled transfer of natural light, with minimum heat gain. It does this by taking out infrared wavelengths before they can be transferred through the tube, getting rid of heat before it ever enters your home. So it's perfect for hot climates and warmer months, where it reduces cooling loads on heating and cooling systems.
Ready to get a Solatube in your home?
Spectralight Infinity Interior Coating
Lined with the most reflective material in the world to deliver more light
Solatubes are lined with Spectralight Infinity, a special super reflective material that bounces light through the Solatube and into your home. It is the world's most reflective tubing at 99.7% Spectral reflectivity. Plus it has the purest colour rendition possible.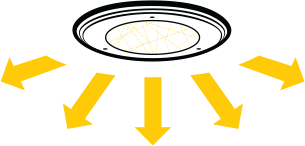 Dual Lens Array Technology
Double glazing included
The Natural Effects Lens Dual Array Technology provides insulation properties similar to double glazing.